Out with the old, in with the new!
The start of a new year is the ideal time to start fresh, and taking care of your physical surroundings is a good starting point. Cleaning and organizing your home is something that will prepare you to tackle the other goals you've set for yourself in 2023.
By properly tidying your home, you can begin the year in a place that is uncluttered, organised, and less expensive to maintain in the future. Let's kick off the new year with some home helpful maintenance and cleaning tips:
Start By Decluttering  
Before you begin cleaning, it's important that you get rid of anything unnecessary. Start with the kitchen's mystery pantry items. If you haven't used something in months, it appears damaged, is nearly empty, or is worn-out - toss it out. Grab your trash bags, turn on some FKJ, and start getting rid of the clutter.
What is the best way to ensure a spotless home? Schedule regular cleaning time. Cleaning becomes less time consuming when you have a routine, and this way your house will not accumulate dirt and clutter.
Calendars - A Short/Long Term Solution
You can use the calendar app on your smartphone, computer, or tablet to set reminders for yourself for all of the maintenance tasks ahead of you. Set an alert to remind you a few days in advance so you can get any cleaning supplies you may require.
We recommend weekly surface cleaning (floors, countertops, tables, etc.) and monthly deep cleaning (washing windows, cleaning blinds, vacuuming couches). As you go through your house, consider how frequently each task should be completed and add it to your calendar, particularly tasks that are not on top of the list, such as cleaning blinds. Any household chore that you can't recall doing in a long time is a good candidate for this list.
The Landing Zone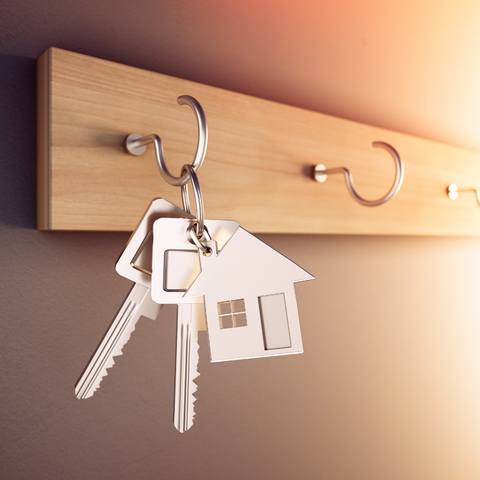 Every home has a "landing zone" where pockets are emptied, mail is accumulated, car keys are stored, and so on. Is it a shelf in your foyer? Wherever these random items accumulate after they enter your home is a good place to concentrate your cleaning efforts.
Make trays to keep keys and other items accessible and not forgotten. Anything dumped out of someone's pocket and never picked up again can probably be thrown out. Make your landing zone a "in-out" zone, where nothing stays for too long and everything there is necessary.
5 Quick Tips
1.Spills should be wiped up immediately so that they don't stain or soak in, making clean up much faster and easier.
2.Straighten as you go - skewed pictures on the wall, crinkled cushions, cluttered kitchen shelves, toothpaste out of its pot - the little things can make a big difference.
3.Make your bed as soon as you get out of it - a made bed makes the entire room feel neater.
4.Load the dishwasher right after eating and get the dirty dishes out of the way.
5.To prevent build-up, wipe down your kitchen and bathroom surfaces every night.
New Year New Helper – Roborock Q7 Max+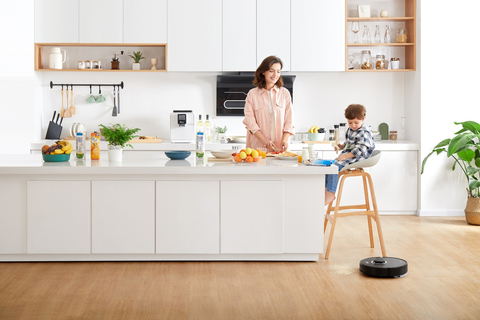 With a robot vacuum like the Roborock Q7 Max+ Robot Vacuum, you're already one step closer to keeping your home spotless.
Whether you're just frying eggs or preparing a three-course meal, scheduling your robot to vacuum after you've finished cooking can ensure a consistent clean. Consider flipping your chairs upside down on your table, as restaurants do, to make it easier for your robot vacuum to collect crumbs under your dining room and/or kitchen table. The Roborock Q7 Max+ has scheduling capabilities, allowing you to choose which days of the week and what time you want them to clean. You can then efficiently schedule your vacuum for a time when you know you'll be out of the house.
When it comes to our robot vacuum, proper maintenance is essential. Emptying the dust bin is inconvenient, but it allows your robot to suck up more dirt and debris, making it more efficient. With the Roborock Q7 Max's Auto-Empty Dock Pure, you can clean frequently and empty rarely. It automatically empties your robot's 2.5 L dustbag after each clean for up to 7 weeks.
Which of these habits do you already have? And which do you think you'll include in the future?  We can't wait for these tips to help you simplify your home life. Connect with us for any further questions about our Q7 Max+ range.