If you're hosting the festivities this year, it's probably time to start planning and preparing the house.  If you have children at home, then it can be a bit overwhelming to know where to start to get everything back up to scratch and ready for guests. Planning for the holiday celebrations is one thing, but being able to quickly deal with any messes that arise is quite another.
So here is our handy checklist of Christmas Cleaning tasks to complete between now and Christmas Day.
Make A Checklist Of Your Own
If you have guests coming over, take into account who is coming, where they will eat, relax, sleep, and what else needs to be provided for them.
Making a Christmas cleaning checklist like this will allow you to prepare the house much more efficiently. This checklist will also allow you to assign chores to other family members and check them off as they are completed. This includes delegating cleaning tasks to your robot vacuum cleaner.
Clean The Clutter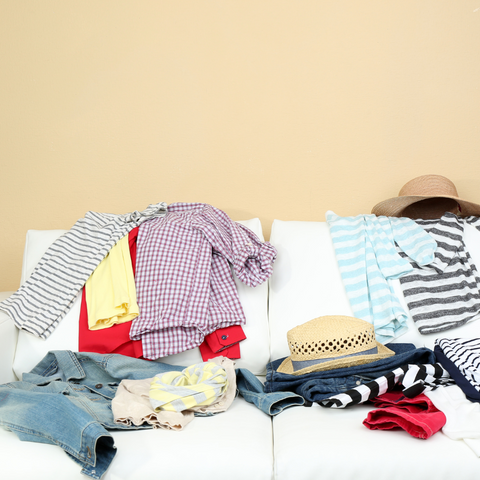 De-cluttering your home makes it easier to clean and hang decorations without wasting time arranging or moving items from one room to another. Clear the hallway of any clutter that has accumulated. For example, leave one coat and one pair of outdoor shoes for each family member, and make room for your guests' coats.
Sift through the random piles of mail, magazines, and papers that often accumulate on tables and surfaces, and recycle whatever you can. A cluttered mantelpiece, windowsill, or bookshelf also can make a room appear untidy. After you've decluttered each room, you can begin preparing each of your home's major zones.
Start With The Entrance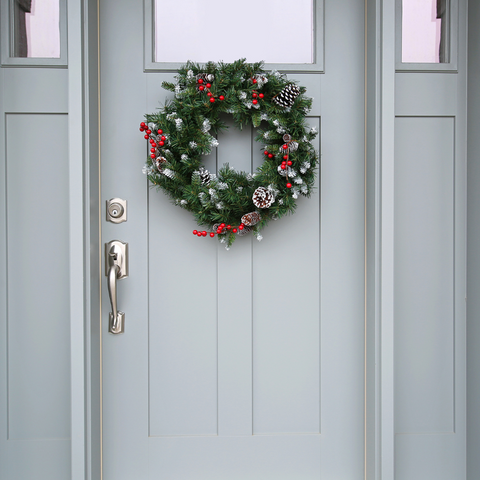 Begin by considering what your visitors will see as they arrive at and enter your house. You can't go wrong with a welcome mat (perhaps a seasonal one?) or a Christmas wreath on the door to make the entrance even more welcoming.
Examine your front driveway or the entrance to your house. Is it in need of sweeping, weeding, or other maintenance? Give all of the windows a thorough cleaning, both inside and out. The smell may be one of the first things your guests notice. Therefore, greet your guests and put them in the right mood with fresh flowers, herbs, essential oils, reed diffusers, or pot pourri to create a festive aroma.
Freshen Up Your Bathrooms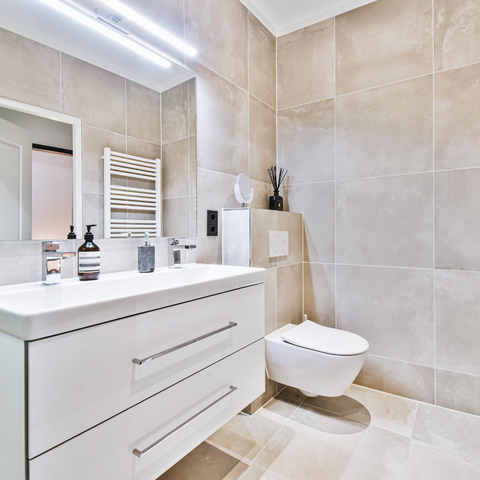 When your guests are trying to freshen up in the bathroom, they don't want to see toothpaste splatter or water spots. When cleaning for the holidays, use glass cleaner and paper towels to polish the mirrors until they are streak-free.
Remove all but the essential toiletries from the shelves, basin area, and bath edges. Invest in a few matching towel sets to add a splash of colour and luxury to a plain bathroom. To save space and create a luxurious atmosphere, stack them in piles or roll them and arrange them in a basket.
Clean Out The Guest Bedroom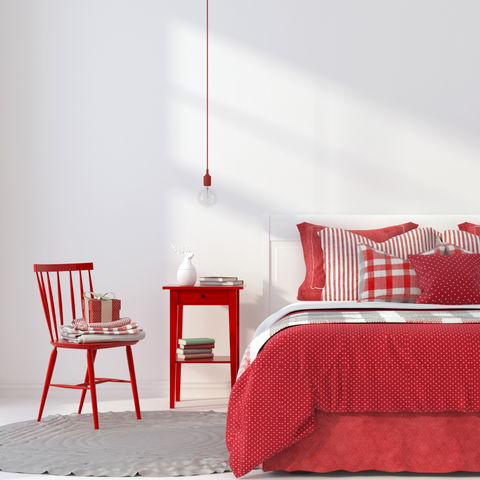 Don't forget to make room in the closet and clear out a drawer or two for guests to unpack. If you don't have enough space in your own wardrobe or no storage in the room where your guests will be staying, invest in a temporary hanging rail that they can use. You might consider bringing a house plant into the guest room to make it feel more welcoming and 'lived in,' as well as to make your guests feel more at ease.
Tidy Up The Kitchen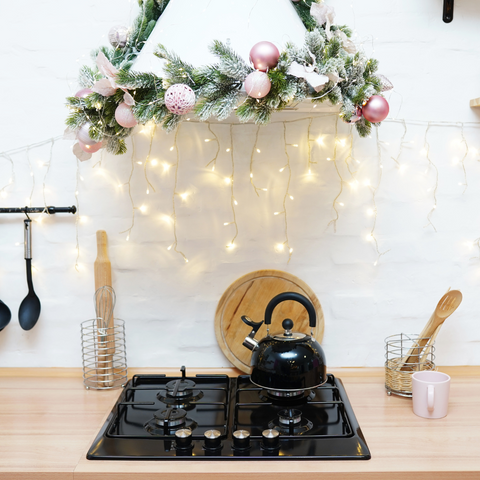 If you have guests staying for an extended period of time, you will be spending a lot of time in the kitchen and storing a lot of food. So, you will require as much space as possible. Consider clearing out and cleaning up before the big Christmas supermarket order arrives.
Because your counter tops will be in constant use during the holidays, clear them of any unnecessary clutter and give them a good wipe down with a suitable detergent. Clean out your refrigerator thoroughly, removing any expired food. Emptying your fridge also means you'll have plenty of room for any food or drinks that your generous guests may bring you.
Simplify Before You Beautify The Living Room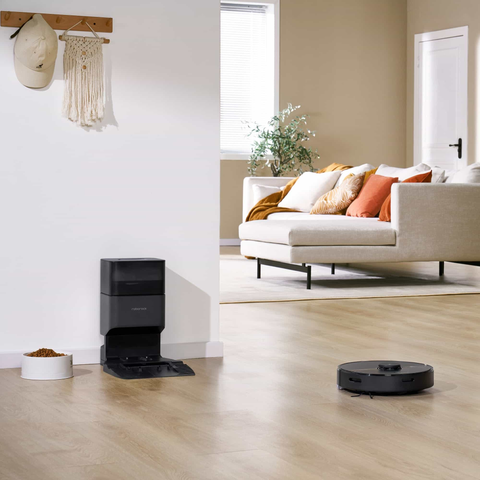 You'll most likely have a Christmas tree and other decorations, as well as a table or a large pile of presents. So, before you begin decorating, clear the space.
Clean your carpets and rugs and polish any wooden floors, then maintain a regular vacuuming schedule over the holiday season, especially if your family spends a lot of time outdoors. Consider investing in a robot vacuum cleaner, which can do this daily chore for you automatically, freeing up your time for the other tasks on this list.
Christmas Party Hosting Tips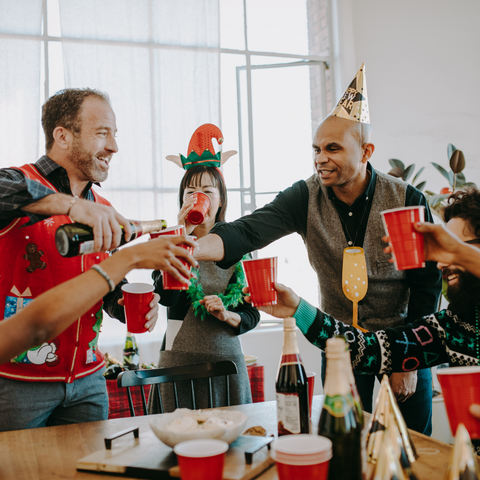 While hosting, clean up as you go. Once your guests have finished eating, immediately place their dishes in the dishwasher to avoid a sink full of dirty dishes. Set out trash cans to avoid having to clean up after the party, especially if you're using disposable plates, and other items.
Limit the party to a few rooms, such as the dining room and living room, if you have the space.  This way you won't have to worry about keeping the entire house clean.
Why The Roborock S7+ Is Right For You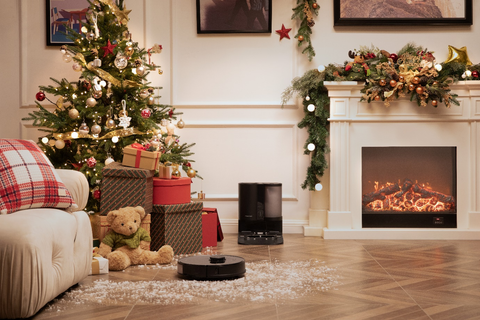 Do you want to speed up your holiday cleaning? You require a robotic vacuum! But what is the best automatic robot vacuum?
You'll have more time for the things that matter most if you add the Roborock S7+ robot vacuum to your arsenal! The Roborock S7+ picks up dirt with precision. The onboard air filtration system captures 99.99% of pollen as small as 0.3 microns* and keeps your air clean. Experience robot mopping like never before, with VibraRise® sonic vibration technology that scrubs your floors up to 3,000 times per minute.
To Summarize:
It's almost time to party! Finish up your holiday cleaning with this touch-up checklist.
Clean trash cans and replace liners.
Replace old towels and hand soap with new ones.
Using a household cleaner and paper towels, clean any dirty areas in the bathroom. Clean the bathroom mirrors and counters. Using a damp towel, wipe down the floors.
Mop the kitchen floor damp.
Vacuum carpets and mop hardwood floors.
Fluff up the sofa cushions and pillows.
Make it personal with flowers or candles.
We hope this helps to impress your holiday guests when they arrive at your home. Once they arrive, just relax, clean as you go (as mentioned above) & try not to worry too much. Merry Christmas to you all!