Christmas is right around the corner and there are many gifts you can give for the holidays, none more useful and practical than smart home gadgets. They can automate daily home routines and be controlled via smart assistants or a smartphone or tablet, making tasks such as turning off the lights or locking the front door much easier.
Pick the perfect Christmas present from our 5 favorite smart home gadgets that make life much easier. Furthermore, all 5 of our recommendations are simple to use - for those who are new to the world of smart homes.
Santa's Little 'Robot' Helper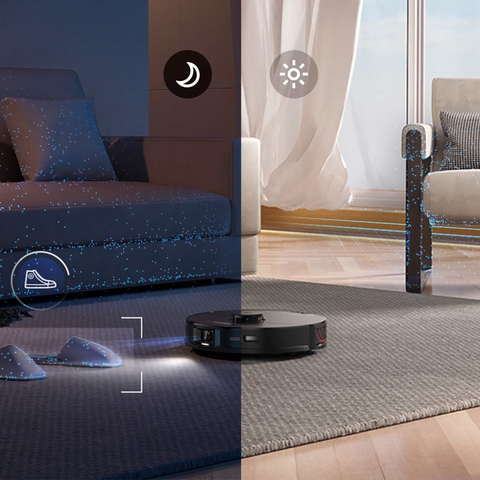 Cleaner floors are now at your fingertips! With the Roborock S7 MaxV Ultra you can schedule and customize cleaning preferences for your vacuum at the touch of a button. Its smart navigation and dirt detection work together to clean carpets and hard floors with great precision, capturing 95% of allergens, pollen, mold and dust. Wi-Fi connectivity, an edge-sweeping brush, and a self-cleaning design are just a few of the many additional features. The dock refills the VibraWash water tank during cleanup, and your robot mop and vacuum combo is now ready for a deeper clean.
How The Grinch Could Not Steal Christmas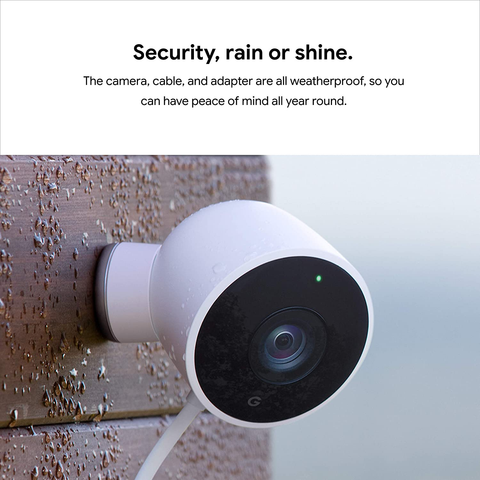 Google's Nest Cam Outdoor is here to help set your mind at ease during the festive season. It's gorgeous, weatherproof, and plugs into power, making it the ideal addition to any home.
The main Nest Cam magnetically attaches in the middle of the device, making positioning simple. Nest Cams detect motion and listen for loud sounds, such as a boom or the crash of a window breaking - in case the Grinch tries to steal your Christmas decor. You can also respond to notifications directly from the Google Home app. When combined with a Nest Aware subscription, it even has a video history feature that records to the cloud 24 hours a day, seven days a week.
A Comfortable Christmas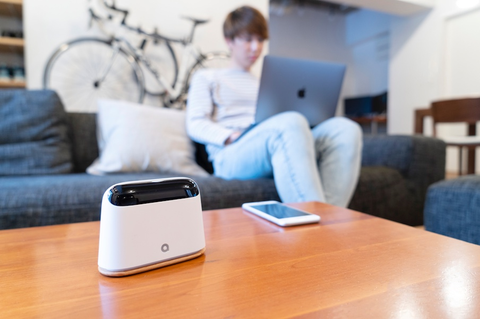 It is time to redefine the air conditioner, by making it more intelligent for enhanced comfort this Christmas. The Ambi Climate 2 features voice control and integrations to communicate with your household virtual assistant like Alexa, to provide you the best comfort and control of your AC. Create a comfort profile to maintain an optimal environment you want this Christmas eve; Ambi Climate 2 adapts or balances the environment setting as per your needs. It can automatically and precisely adjust your cooling or heating settings -  just how you and your family like it.
'Locked'& Loaded With Joy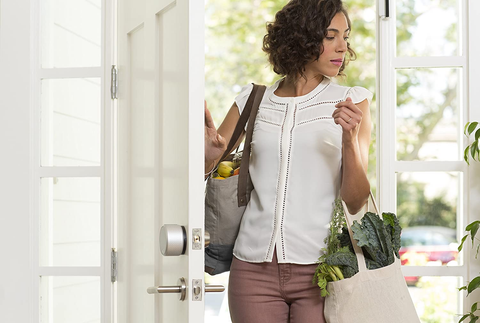 The holiday season is hectic. The August Smart Lock Pro can help ensure that you never miss an important gift delivery. It can also welcome holiday guests into your home even when you are not present. Allow access to your home from any location. To let in visitors, from friends and family to the dog walker, use the app on your smartphone or send an entry code with the August Keypad. Consider combining your voice assistant with an August smart lock to provide an even more advanced smart home experience.
The last place you want to be is snuggled up in bed, wondering if you locked up for the night. Rather than getting up, simply ask, "Hey Google, can you lock the door?"
Bring Nature Indoors This Festive Season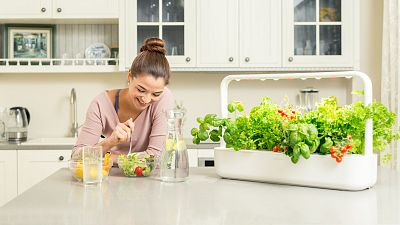 The Smart Garden's simple yet sophisticated design allows it to look great on any kitchen counter, table, or windowsill. Among all gifts, it stands out as the ultimate indoor garden for modern living.
This indoor garden is inspired by pod-based coffee makers, with three spots for soil pods. Three basil plant pods are included in the kit, but additional pods for cilantro, peppermint, strawberries, mini tomatoes, and many other herbs and flowers can be purchased separately. Simply place the pods in their designated locations, add water, and turn on the device; the Smart Garden will take care of the lighting and automatic watering.
Final Christmas Checklist
Parents who aren't technical experts? Check.
Husband obsessed with technology? Check.
Budget-conscious girlfriend? Check.
Some smart self-love? Check.

This festive season let's make homes a bit smarter. Do you have more questions about the Roborock S7 MaxV Ultra? Get in touch with us today!